Ladies Short Programme Runs Gamut Of Emotions
Inevitably, it was Yu-Na Kim who took the lead with a score of 78.50 points for her James Bond themed routine. The reigning World Champion began with a powerful triple lutz/triple toeloop combination and also landed a triple flip and a double axel. All three of her spins and her spiral sequence were graded Level 4. Her score is the highest ever achieved by a female skater under the current system.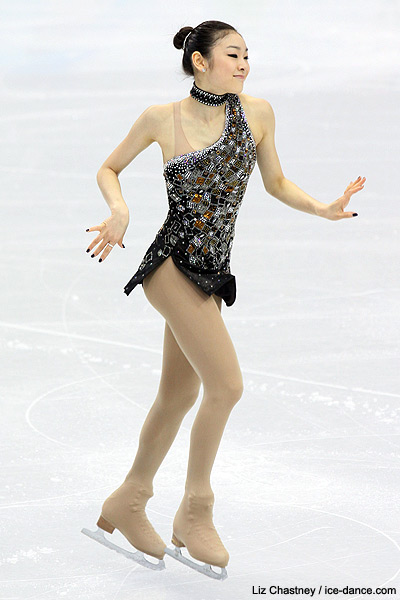 Mao Asada had performed immediately before Kim and made some history of her own when she completed a triple axel/double toeloop combination as her first element. It was the first time at the Olympics that a triple axel has been successfully land in an SP. The 2008 World Champion didn't lose concentration and reeled off a triple flip and a double axel. As with the Korean, all her spins and her spirals were Level 4. Asada's score of 73.78 points put her in second place.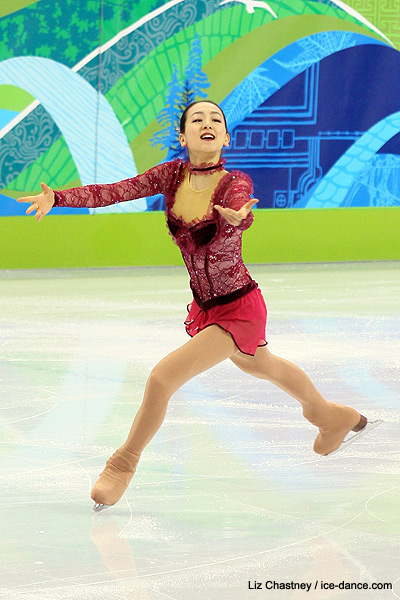 The most emotional moment of the night came when Joannie Rochette finished her "La Cumparsita" tango programme and broke down after having skated perfectly. The six-time Canadian champion's mother, Therese, had passed away on Saturday night right before the most important competition of her daughter's career. Rochette took to the ice with the burden of grief and the sympathy of a nation and the figure skating community and delivered the skate of her life. The 2009 World silver medallist opened with a triple lutz/double toeloop which was greeted with a roar of approval from the supportive crowd in the Pacific Coliseum. She also nailed a triple flip and a double axel, as well as two Level 4 spins and a Level 4 spiral sequence.

The Top 3 are quite a way in front of Miki Ando, who had a triple loop downgraded, on 64.76 points. Americans Rachael Flatt and Mirai Nagasu are in fifth and sixth respectively.

The Ladies Free Skating takes place tomorrow evening.

*Photos provided courtesy of ice-dance.com