Rostelecom Cup Fourth Stop On Grand Prix Tour
It has been a rough start to the season for Patrick Chan. The two-time World champion finished dead last at the Japan Open and was roundly defeated by Javier Fernandez two weeks ago at Skate Canada. He is still on course to make it to Sochi next month, but nothing less than a top two finish will do.
In contrast to the Canadian, Takahiko Kozuka got the best possible start to his season when he recorded a win at Skate America last month. A podium place should be enough to see him qualify for his third Grand Prix Final.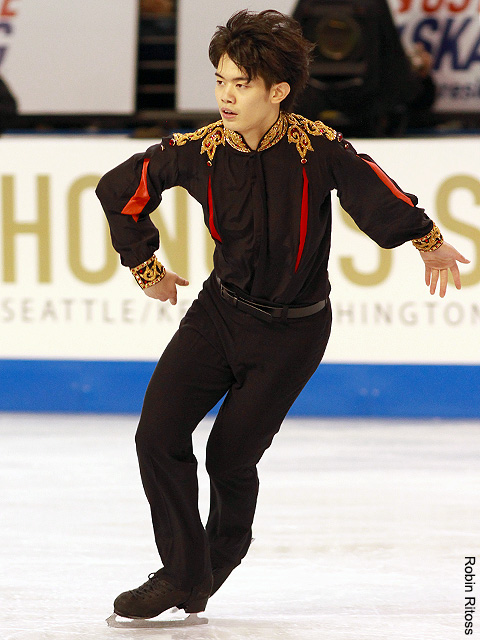 Nobunari Oda placed right behind Chan at Skate Canada winning a bronze, but he will likely have to come away with gold from Moscow if he is to have any chance of advancing to the Grand Prix Final. The 2006 Four Continents champion hasn't managed to do so since 2010.
The Rostelecom Cup will see the comeback of Johnny Weir who took a break from competing following a sixth place at the Vancouver Olympics in 2010. While he may not be technically a match for some of the other skaters, his popularity in Russia will no doubt see him being one of the most heavily supported by the audience at the Megasport Arena.
The ladies event will be intriguing as it pits all three Grand Prix bronze medallists so far this season against each other. Adelina Sotnikova had the opportunity to grab silver at Skate America, but her free skating let her down in Seattle. The Russian needs to win here if she is to guarantee a spot for herself in the Grand Prix Final.
Kanako Murakami has qualified for the Grand Prix Final once before and will have to overcome the field if she is to make a second appearance. The 2010 World Junior champion claimed bronze at Skate Canada.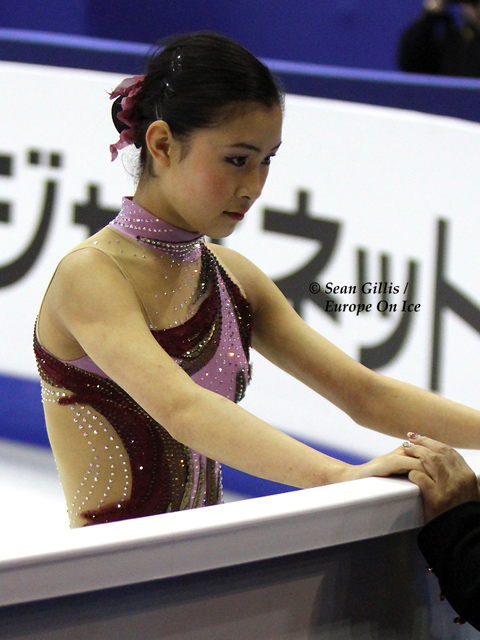 Of the three Kiira Korpi faces the most arduous task after having participated just last weekend at the Cup of China. The 2012 European silver medallist is in good form though, as she amassed two new personal bests on her way to third in Shanghai.
With no chance of making the Grand Prix Final, Alena Leonova will be skating for pride. The World silver medallist plummeted to seventh place at Skate America.
Tatiana Volosozhar & Maxim Trankov were the class of the field at Skate America last month and they will be again. Despite being two-time World silver medallists, this will be the first time that this team will compete at their home Grand Prix event. The Russians only need to secure a medal to qualify for the Grand Prix Final and this is something they should do with ease.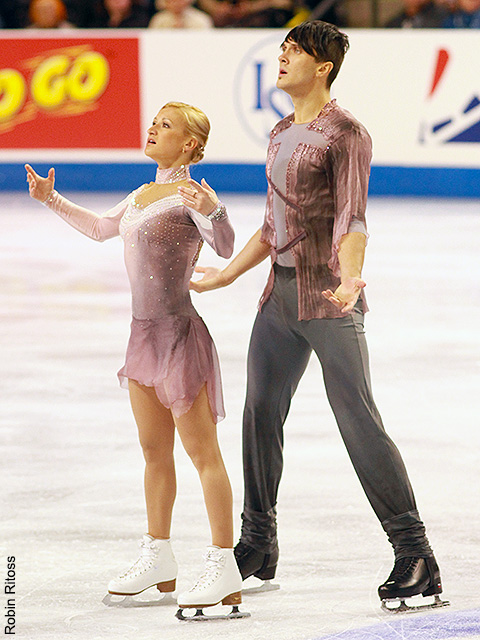 Following their withdrawal from the Nebelhorn Trophy after the short programme, it seemed that Vera Bazarova & Yuri Larionov might not be ready in time for their Grand Prix assignment. However, the European silver medallists will line up in Moscow after Bazarova was given the all clear to compete. This will only be their second time to skate at the Rostelecom Cup.
Caydee Denney & John Coughlin finished a creditable third place at Skate America and will be aiming to repeat that performance in Moscow. The U.S. champions have been entered in exactly the same international events as Volosozhar & Trankov so far this season.
A comprehensive win at Skate Canada with their electrifying rendition of "Carmen" has set up Tessa Virtue & Scott Moir nicely for their Rostelecom Cup debut. The Olympic champions will try to ensure that they elevate their scores which were somewhat muted in Windsor, but victory should be straightforward.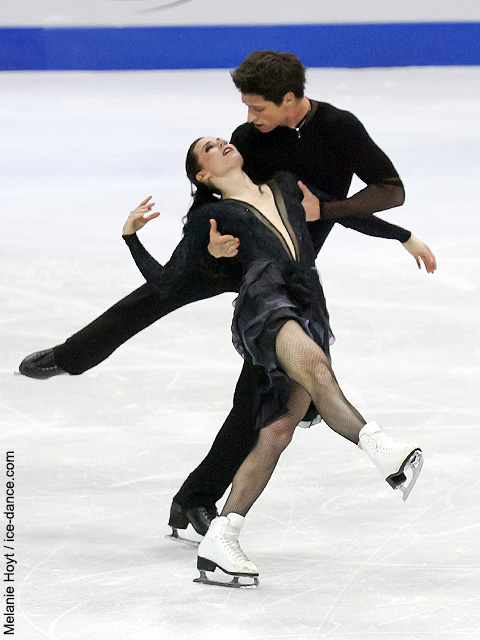 This will be the first Grand Prix assignment this year for Elena Ilinykh & Nikita Katsalapov. Due to a shoulder injury that Ilinykh sustained, the European bronze medallists had to sit out the early part of the season. The Russians took gold at Crystal Skate in Romania last weekend.
Maia Shibutani & Alex Shibutani plunged from third in the World in 2011 to eighth in Nice at the World Championships in March. Historically, it has been hard for ice dance teams to climb back up the standings once they have dropped, so a good showing in Moscow will be vital if the siblings are to get things back on track.
Competition Schedule (Local Time)
09/11/2012 (Fri)
15:00 Ladies Short Programme
16:40 Pairs Short Programme
19:00 Men Short Programme
14:00 Ladies Free Skating
Links:
ISU Entries & Results Page
Current Grand Prix Standings
Men:
1. Tatsuki Machida (JPN) 26 points
2. Javier Fernandez (ESP) 15 points
3. Takahiko Kozuka (JPN) 15 points
4. Yuzuru Hanyu (JPN) 13 points
5. Patrick Chan (CAN) 13 points
6. Daisuke Takahashi (JPN) 13 points
Ladies:
1. Ashley Wagner (USA) 15 points
2. Mao Asada (JPN) 15 points
3. Kaetlyn Osmond (CAN) 15 points
4. Julia Lipnitskaia (RUS) 13 points
5. Akiko Suzuki (JPN) 13 points
6. Christina Gao (USA) 13 points
Pairs:
1. Qing Pang & Jian Tong (CHN) 28 points
2. Aliona Savchenko & Robin Szolkowy (GER) 15 points
3. Tatiana Volosozhar & Maxim Trankov (RUS) 15 points
4. Meagan Duhamel & Eric Radford (CAN) 13 points
5. Yuko Kavaguti & Alexander Smirnov (RUS) 13 points
6. Caydee Denney & John Coughlin (USA) 11 points
Ice Dance:
1. Ekaterina Bobrova & Dmitri Soloviev (RUS) 26 points
2. Kaitlyn Weaver & Andrew Poje (CAN) 22 points
3. Meryl Davis & Charlie White (USA) 15 points
4. Nathalie Pechalat & Fabian Bourzat (FRA) 15 points
5. Tessa Virtue & Scott Moir (CAN) 15 points
6. Anna Cappellini & Luca Lanotte (ITA) 13 points