Russia Nabs First Gold At European Figure Skating Championships 2013
The first title of these European Championships went to Tatiana Volosozhar & Maxim Trankov in what was a bittersweet victory. They defended the crown they won in Sheffield last year and beat their erstwhile rivals finally, but of course there was the shadow of Trankov's father's passing to whom he gestured with fingers pointing aloft at the end of their free tonight. The Russians opened with a spectacular triple twist that attained Level 4 and high grade of execution marks from nearly all the judging panel. However, there were shaky landings on both the triple loop and triple salchow throws, but the rest of the elements were of good quality. They racked up a score of 139.22 points for their free to give themselves a new personal best total of 212.45 points.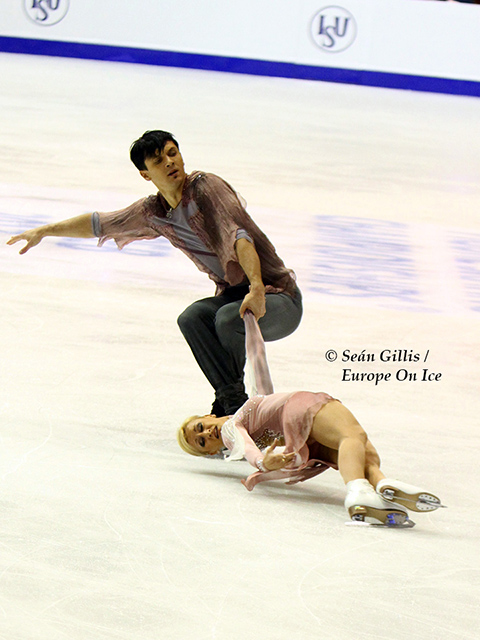 Aliona Savchenko & Robin Szolkowy had to settle for silver this time as their "Bolero" programme could not match the Russians tonight. The four-time World champions began strongly with a triple flip throw and a side by side triple toeloop/triple toeloop sequence, but after completely a triple twist they came a cropper on side by side triple salchows which Savchenko fell on and Szolkowy doubled. The Germans recovered to close with a triple salchow throw, but it was not enough. They scored 135.03 points for their free and 205.24 points overall.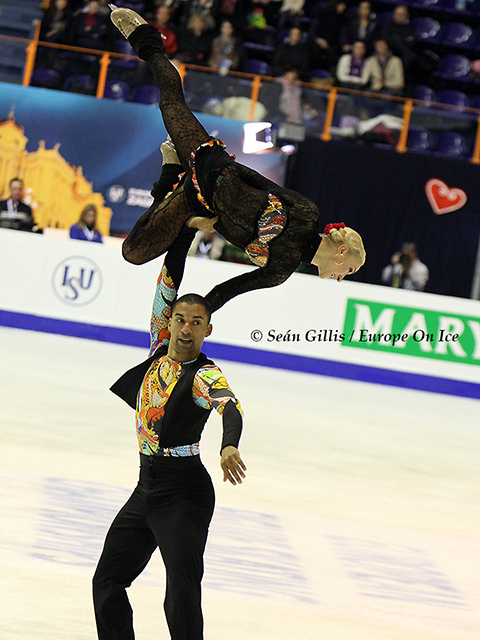 History was made for Italian pairs skating tonight when Stefania Berton & Ondrej Hotarek captured their country's first ever medal in this event. Skating to "Poeta en el viento", the Italians started well with a triple toeloop/double toeloop/double toeloop combination, but Berton crashed to the ice on a triple salchow. They fought hard through the rest of the programme and succeeded in completing a triple twist and triple loop and triple salchow throws. A free score of 123.17 and a total of 187.45, both career bests, gave them bronze.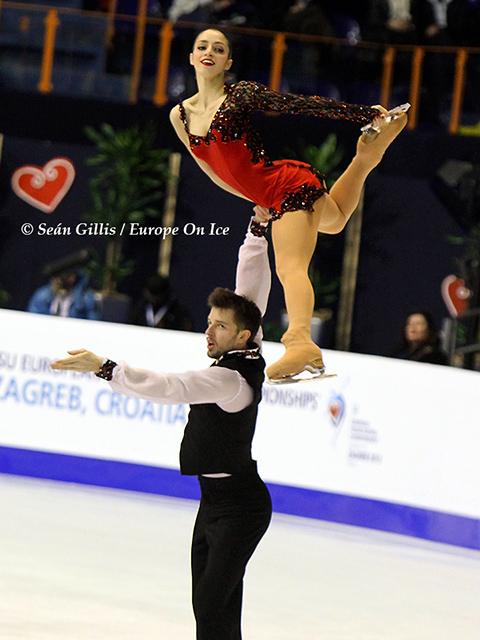 Florent Amodio is on course for his third consecutive European medal as he snatched the lead in the men's short programme with a score of 89.82 points. The 2011 European champion landed a quadruple salchow off the bat and then proceeded to nail a triple axel as well as a triple lutz/triple toeloop combination in his "Memories of Sobral" routine. Amodio also recorded one Level 4 spin and his score was a huge new personal best.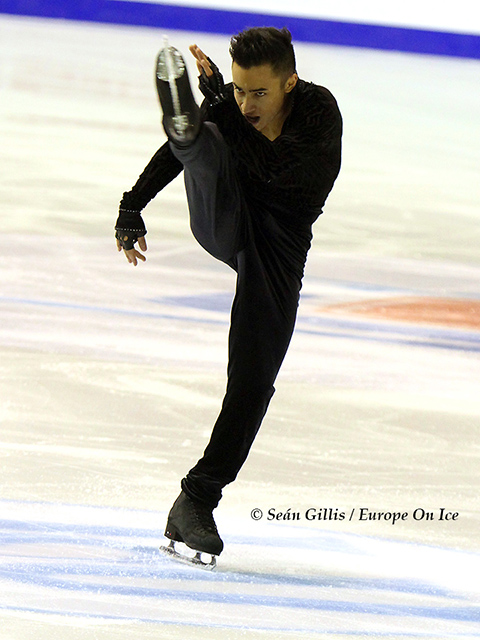 A quadruple salchow was also Javier Fernandez's opening element which he followed with a triple axel in his programme to "The Mask of Zorro". The Spaniard achieved Level 4 for all three of his spins and the only hiccup in an otherwise clean display occurred when he doubled the second part of a planned triple lutz/triple toeloop combination. Fernandez posted a score of 88.80 points, a personal best.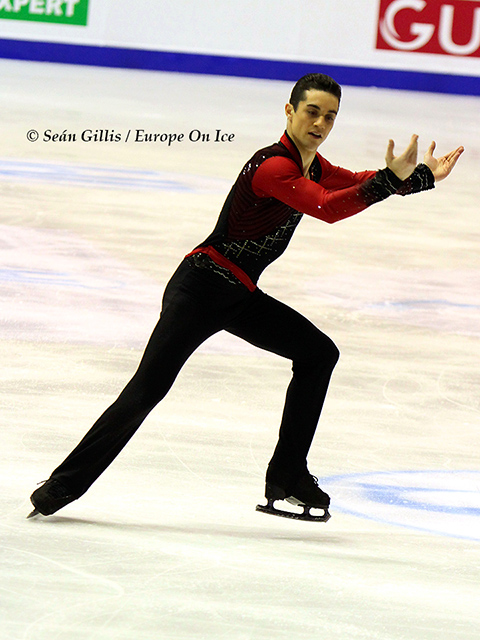 Brian Joubert is within shouting distance of becoming the sole holder of the title of most decorated male figure skater at the European Championships as he currently lies in third place on 83.93 points. The 2007 World champion spun out of the landing of a quadruple toeloop, but gathered himself and tacked on a triple toeloop. A triple axel and a triple lutz were both performed well and he had two spins graded Level 4.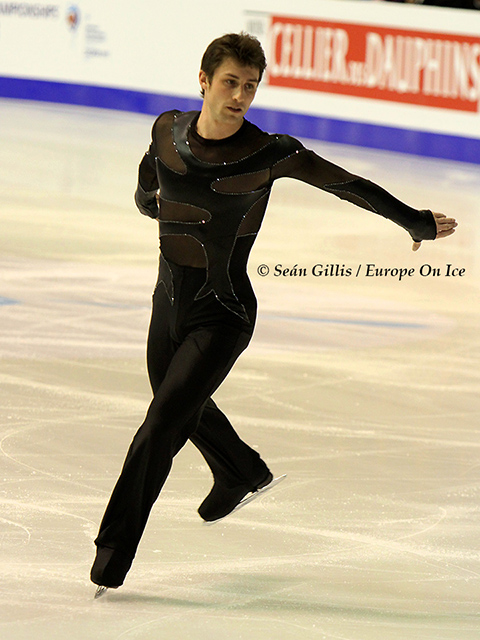 The defending champion Evgeni Plushenko withdrew due to a back injury he had aggravated earlier after falling on a triple axel and ending up in sixth place overall. As his coach Alexei Mishin put it, "You can't fight with opponents and with pain."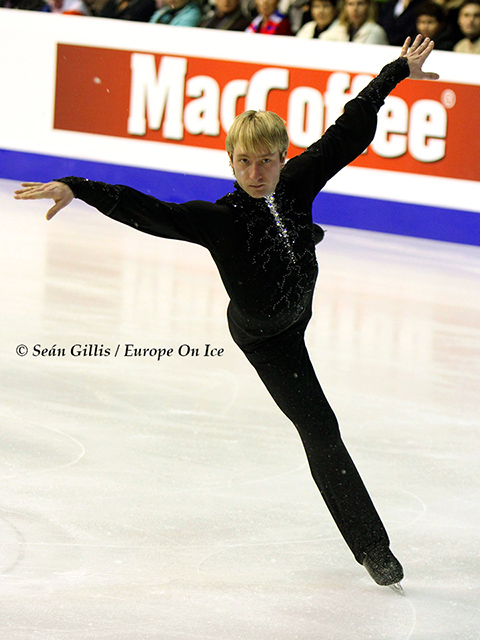 The European Figure Skating Championships 2013 resume tomorrow with the ladies short programme and free dance.